Knocking at the Door
Sophisticated door knockers became a door's chief feature in the XVI century in Europe. They were designed and made by the best crafts men to bring attention to entranceways and to be an indication of what lay behind. The door not only was a barrier to the home, a physical transition point separating the interior from the exterior, but a visual symbol of identity and a sign of welcome.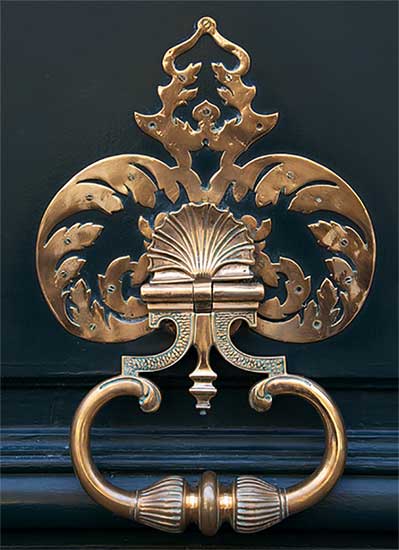 19th c. door knocker, Paris
As decorative objects door knockers are often divided into three categories: rings, hammers and human figures. But as you can see these different shapes are not exclusive.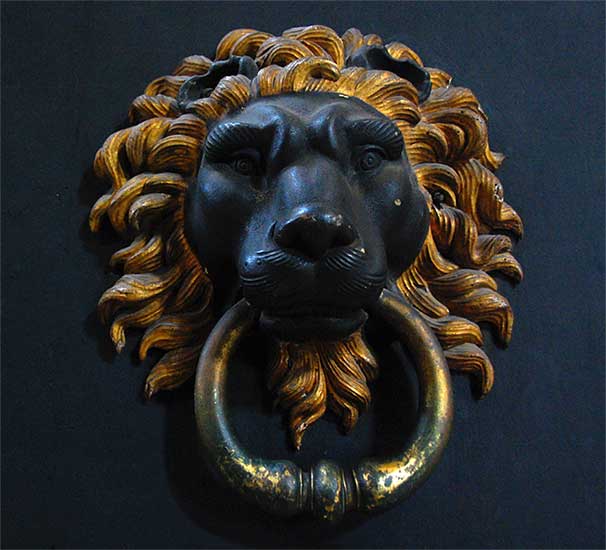 17th c. door knocker, Rome
Some door knockers are true art works made of bronze, brass or iron.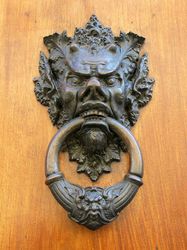 XVI century door knocker, South of France. The terrifying figure is the symbol of a heavenly protector for those who live inside.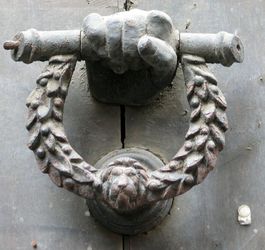 The fist is the symbol of power and the lion the symbol of nobility.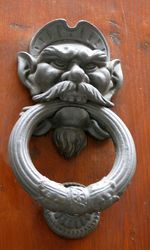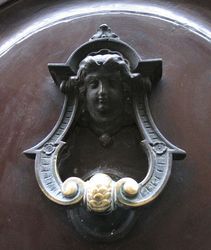 Further readings:
A Phemonology of the door knocker.