Edouard Benedictus, a True Renaissance Man
I recently attended a small local auction where Ifell upon a beautiful book of Edouard Benedictus, "Nouvelles Variations" (1925). What good fortune!!! I love this artist. Edouard Benedictus was a multi-talented Renaissance man, at the same time a writer, a painter, a textile designer, a book binder and a chemist.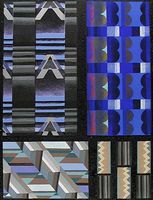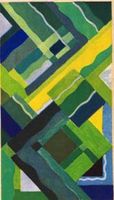 He created wonderful and colorful albums of textile and wallpaper designs in the Art Deco style. His books include "Variations," 1924, "Nouvelles Variations," 1925,and "Relais," 1930.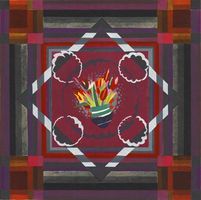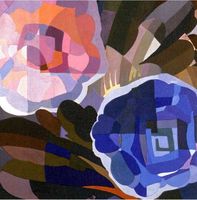 He was a friend of the French composer Maurice Ravel. Both of them joined an avant-garde group of artists, writers and musicians known as the "Apaches" (with Maurice Delage, Leon-Paul Farges, Manuel de Falla, Igor Stravinsky...).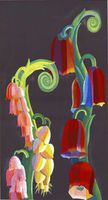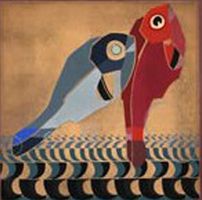 In addition to being a prolific designer,Edouard Benedictus is also the man who in 1909 discovered safety glass. He accidentally discovered the process of lamination by dropping a flask in his laboratory containing nitrocellulose. The shattered glass held together instead of breaking apart. ( Ref: SAINT GOBAIN)