Gigondas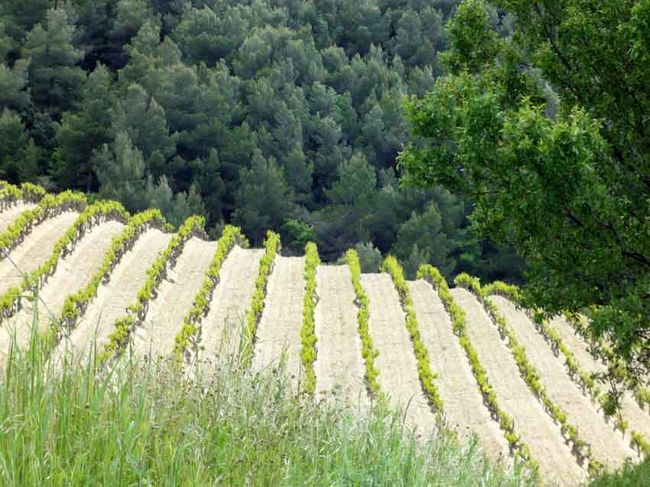 Gigondas is a charming small Provencal village in the southern Rhone region of France. Its name comes from the Latin "Jocunditas" which means pleasantness and charm.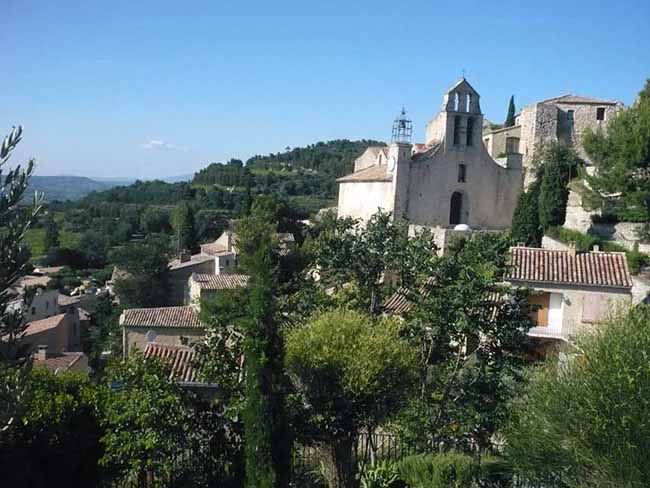 St Catherine d'Alexandrie, the village church, dates from the 11th century.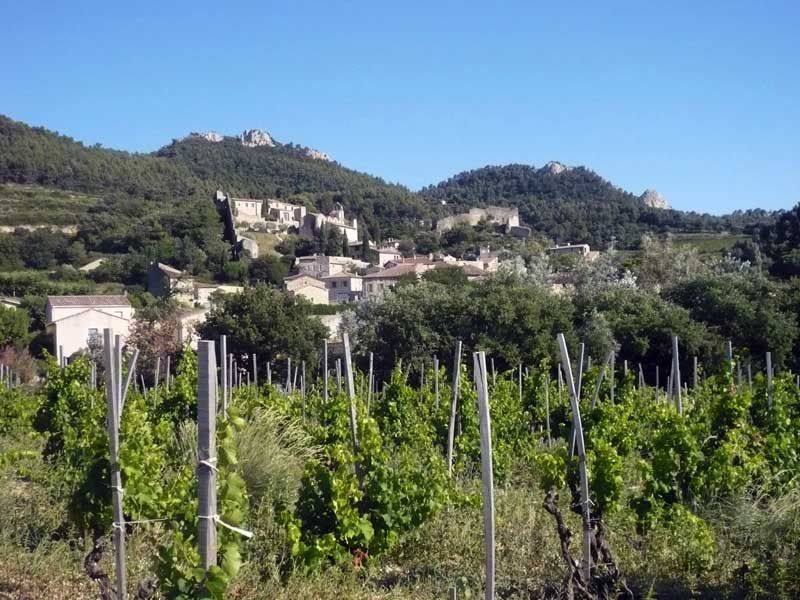 Gigondas lies at the foot of the "Dentelles de Montmirail," a mountainous ridge named for the lacy shape of its peaks. In the photo below, taken from one of these peaks, you can see my beautiful wife and the valley below carpeted with vineyards.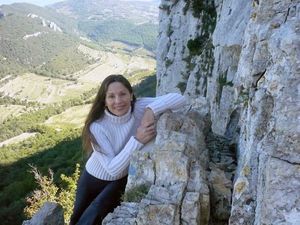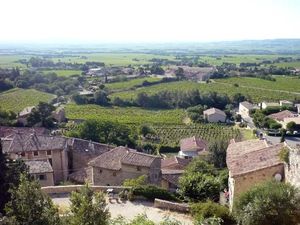 Gigondas wine is much like Chateauneuf du Pape but much less expensive. We recommend "Moulin de la Gardette," the small family vineyard of Jean-Baptiste Meunier. The average age of the plants is more than 30 years and they're grown without chemical weed killer. The grape harvest is entirely done by hand. Moulin de la Gardette wines are fruity, elegant , full-bodied and age very well. Their price is very moderate. An excellent value!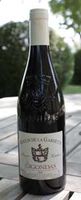 Gigondas "Cuvee Tradition" 2006
A full-bodied red. Grapes from vines between 20 and 60 years old.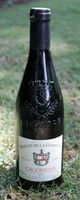 80% grenache, 10% mourvedre and 10% cinsault. Conserve 2 or 3 years before dinking.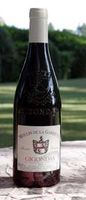 Gigondas "Cuvee Ventabren 2006"

70% grenache, 20% syrah, 10% cinsault; deep ruby texture, nose of black fruits, it can age for 15 years.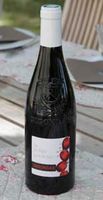 La Petite Gardette 2007
Rich with fruit, smooth with a good lenght. An excellent inexpensive wine.


---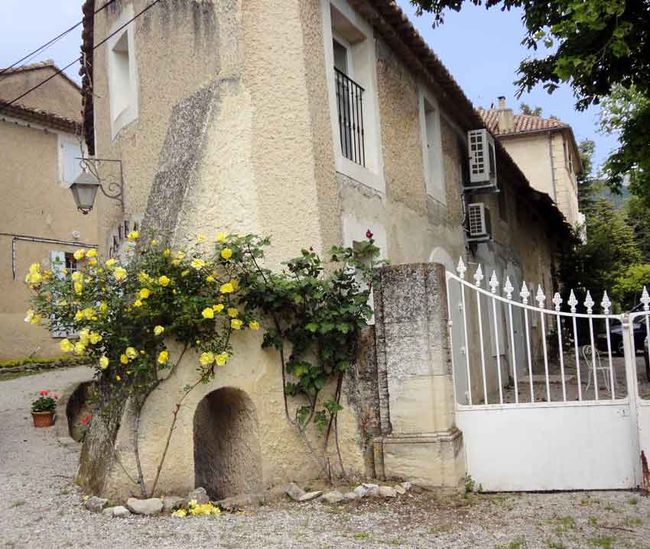 Saint Cosme is is the oldest estate in the region. They produce an excellent full-bodied red wine.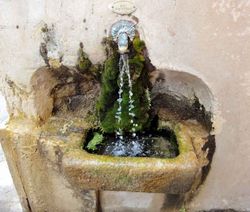 And for tee-totalers you won't be disapointed by the beautiful fountains