Minimalist Architecture
Less is More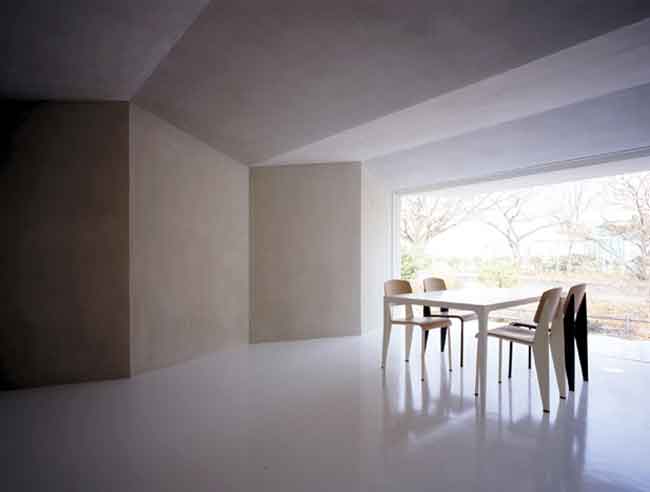 In minimalist architecture the work is stripped down to its most fundamental features. This is the motto Less is more, but these words may have different meanings: for instance in the commercial world many insist on architecural control and minimalist architectute is a concept for not being desempowered. Let's say that "less is more can have an industrial goal ( do more with less) or an esthetic goal. Sometimes it has both.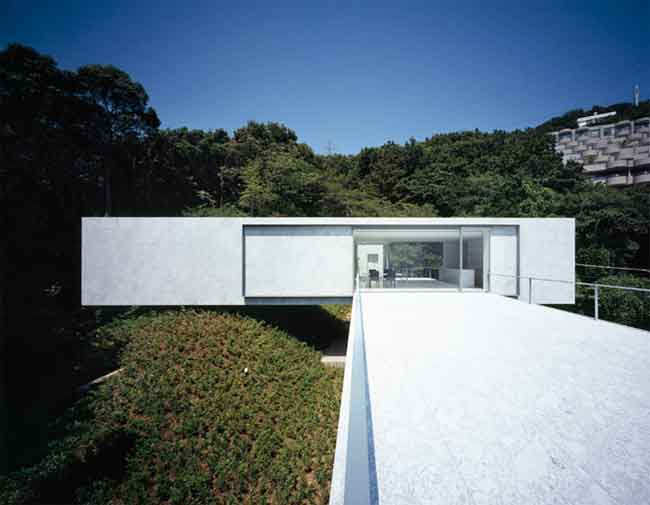 Minimalism is a long tradition in the Japanese culture that dates back to the Higashiyama culture in the XV th century, particularly in the notions of wahi and sabi, which found beauty and depth in minimalism. Wabi and Sabi were defined as an active aesthetical appreciation of poverty, sabi being elegant simplicity, whai quiet taste.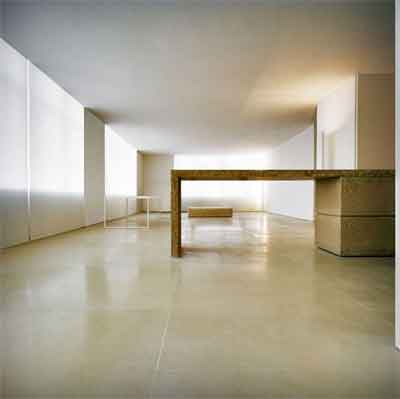 A loft in New York designed by the Italian architect Claudio Silvestrin. The architecture of Claudio Silvestrin was often defined as abstract or minimalist. Light ( the source of light is often hidden ), geometrical forms and natural material are key points in his style.
An excellent illustration of minimalism in architecture: Garden and Sea Week-End House designed by Takao Shiotsuka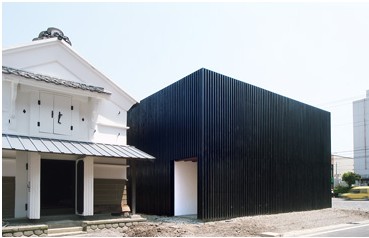 Shimada House designed by A.L.X Tokyo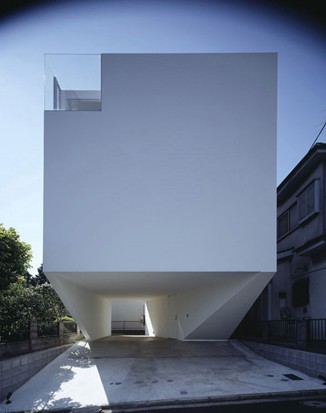 Dancing living house designed by A.L.X architect
----------
Alberto Campo Baeza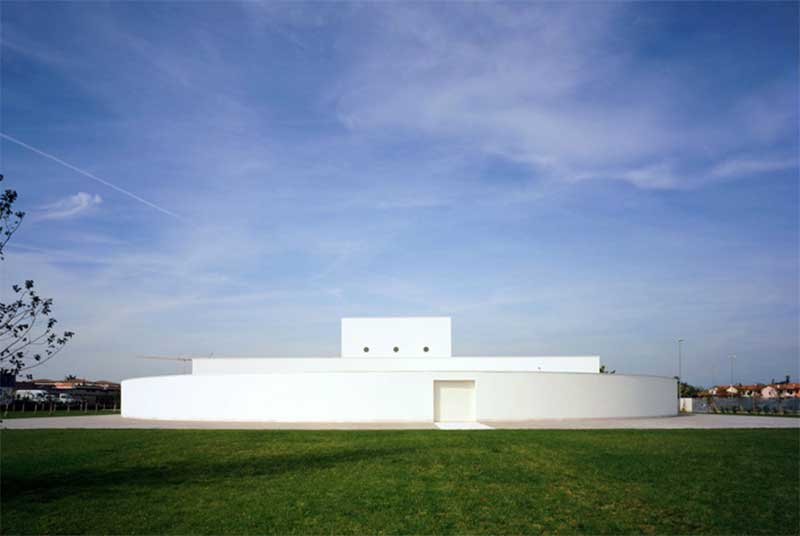 Day care center for Benetton designed by the Spanish architect, Alberto Campo Baeza in 2007. Treviso, Italy
John Pawson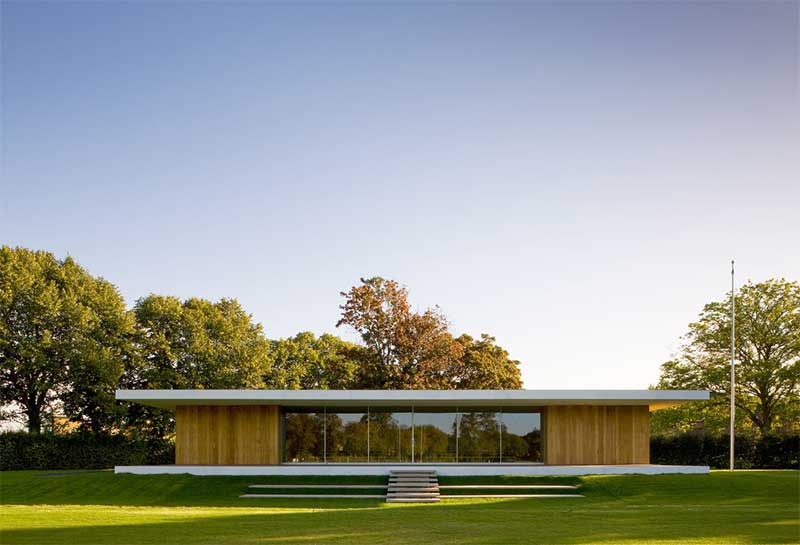 St Edward?s School, Oxford, England (2007-2009): "This school cricket pavilion is the simplest of compositions with the advantage of formal clarity from every aspect." Project architects Shingo Ozawa & Chris Masson.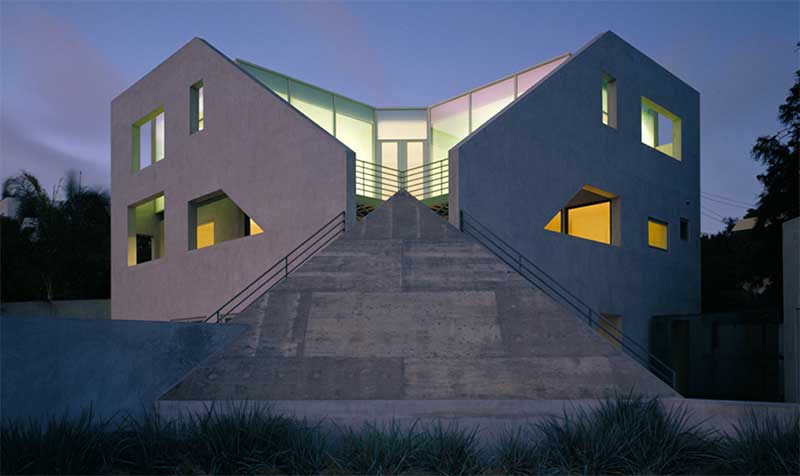 The Rosenthal House was designed by Antoine Predock as a home/studio for a toy executive, Manhattan Beach, California 1993.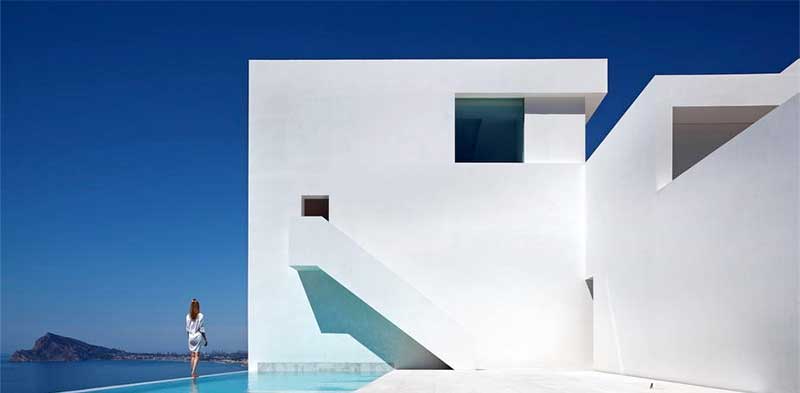 Casa del Acantilado, Alicante, Spain
Less Means more: the Early Roots of Minimalist Architecture
The desire to strip architecture to its essential elements, at times for technical reasons but often with religious, spiritual or esthetic goals in mind, has existed for thousands of years in countless cultures and civilizations. Minimalism has often burst upon the scene as a reaction to the corruption of religious or secular power and is the signal of the return to essential values. A good example is the numerous Cistercian abbeys that were built at the end of the Middle Ages in reaction to the corruption of the church. "Le Thoronet" (built circa 1200 AD) is a exceptional model of spirituality and philosophy transformed into architecture which in turn has inspired many 20th century architects who traveled there in search of the essence of their art.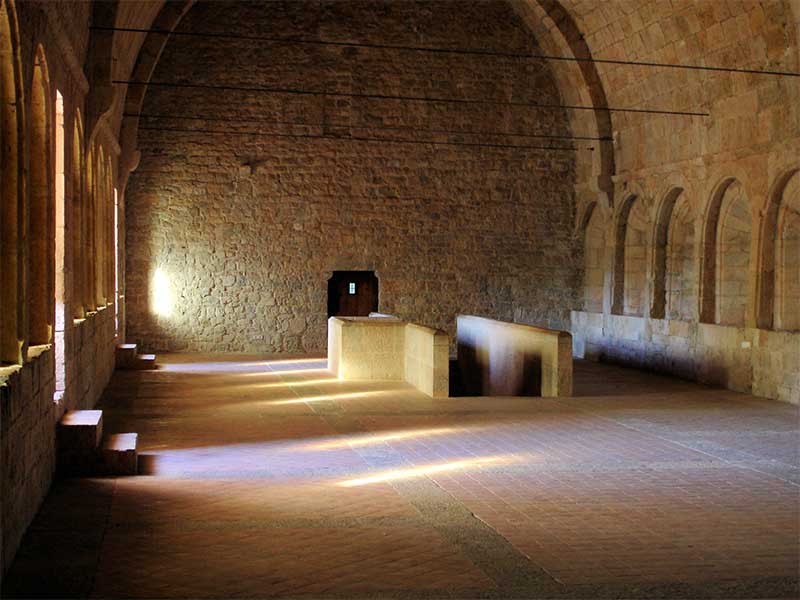 More readings:
Minimalism--origins , Edward Strickland
The art of Japanese architecture,David Young,Michiko Young