The time to repair the roof is when the sun is shining...
Sundials are one of the oldest objects that enabled people to measure time. They appeared first in ancient Egypt and later in Greece. They were introduced in Western Europe in the VI or VII century. The sundials with an inclined stylus like the ones below appeared in Europe from the XII century. They were invented by the Pakistanis mathematicians.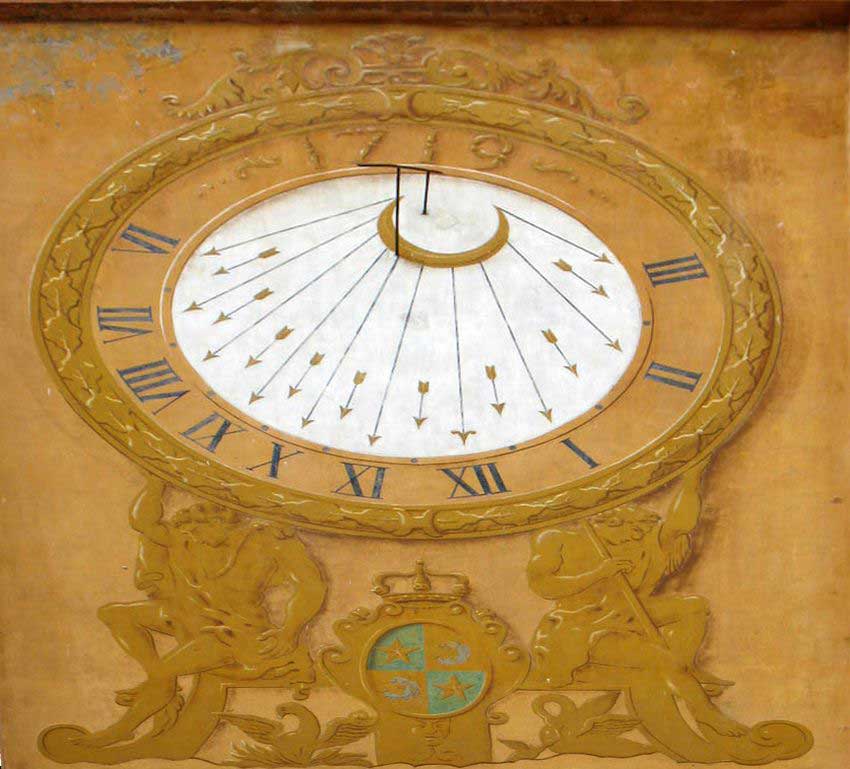 Two beautiful wall painted sundials from the south of France.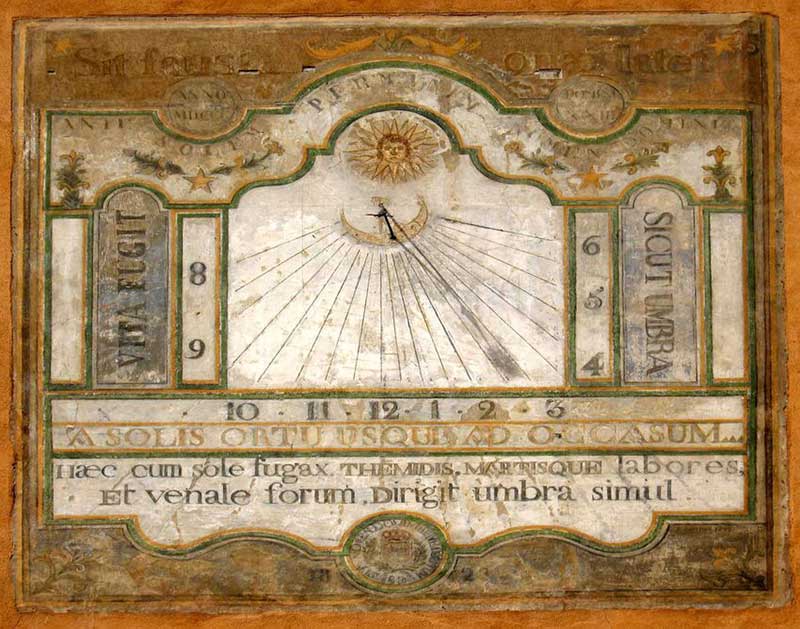 Sundials are not only instruments to measure time but they are an illustration of the local traditional wisdom of the past. Often there was incorporated into the motif a motto that was intended to be inspiring, sometimes wise, sometimes amusing as you can see in the examples below.
Work because time flies
Ne Diferas ( don't put off for tomorrow what you can do today)
Silente Loquor ( I speak silently)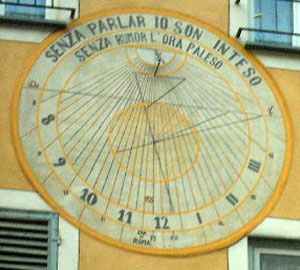 Spero lucem ( I'm waiting for the light)
My small shadow measures life
Dum fugit umbra quiesto
Quotide morirur ( Each day I will die)
Sole me, Vos umbra regit ( I live by the rule of the sun, you live by the rule of the shadow)
Ars longa, vita brevis ( The artwork endures, life is short)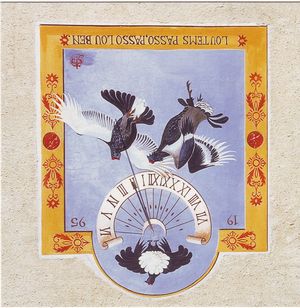 I am the joy of all
I only count the day light hours
I measure the pace of the sun and your lives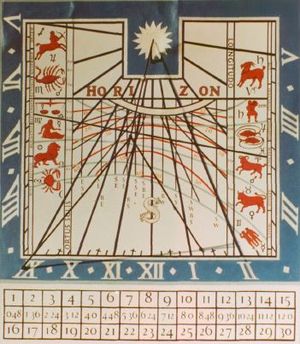 Queen's College Dial, Cambridge.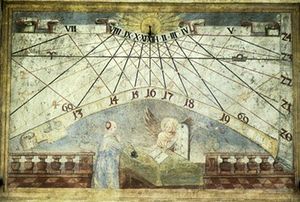 Prague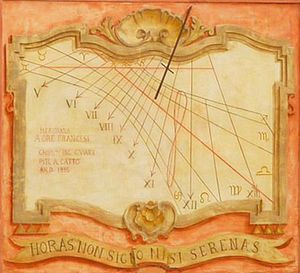 Lesegno Italy
Further reading: