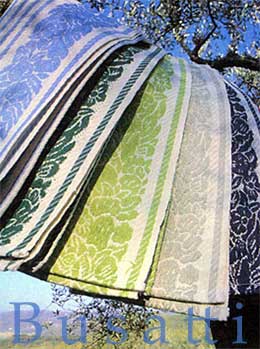 You Might Also Like:



The Eye of Friederike von Rauch



Lao Tzu Illustrated



Oliver Phelps Smith: a little discovered and long forgotten gem



Art Deco and Rococo Style
Other Articles By This Contributor



Energy Buildings



Ken Fulk, a San Francisco Interior Designer



The Art of Seascape Painting
Loading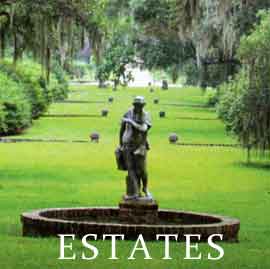 The Art of Seascape Painting
The light by the sea has always been inspiring for painters, not only for the most famous but for many little known painters who also realized masterpieces. For art lovers it's a great pleasure to discover them either for adding to a collection or just for simple contemplation.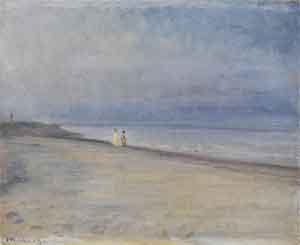 Michael Peter Ancher (1849- 1927) was a Danish Impressionist. Today he is considered to be one of the most popular Danish artist.This beautiful seascape was put up for auction in December 2009 in Munich at Hampel's.

Louis Faye, a contemporary painter of intimate landscapes.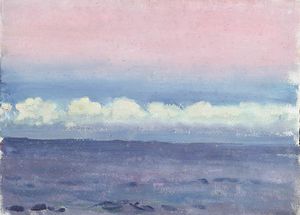 Herbert Barnard John Everett (1928). Everett produced hundreds of similar seascapes done on the spot, sometimes painted in quick succession from the deck of the 'Suzanne' a Danish training ship.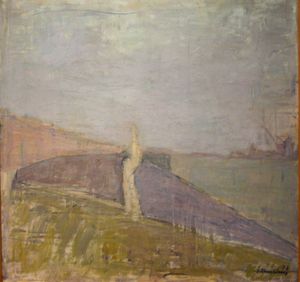 Jacques Truphemus was born in 1922 in France and is still actively painting today. He will perhaps be known as one of the great French artists of the 20th century. His influences, which are perhaps obvious in his work, were Japanese artists and such painters as Bonnard.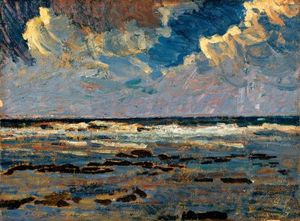 Marco Pucini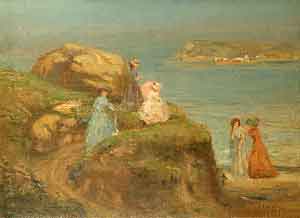 Charles Edward Conder ( 1868-1909). An Australian (born British) painter whose portrait was painted by Henri de Toulouse Lautrec.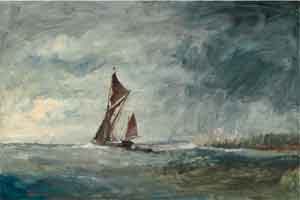 Thames barge leaving harbour by Edward Seago (1910-1974)
Put up for auction at Christie's London, Dec 2009