Go Home Be Happy!
Jonathan Adler is a particularly active New York designer and decorater. Born in 1966 he started his career as a potter. In 1998 he opened his first boutique in Soho and success followed quickly on its heels. Three years later upon opening a second boutique in LA he became the west coast darling which set the stage for things to come. Today Adler has numerous boutiques as well as signature lines in multiple domains. He's continued to practice as an interior decorator and perhaps his most well known creation is Barbie's Dream House in Malibu, the living room of which is pictured just below.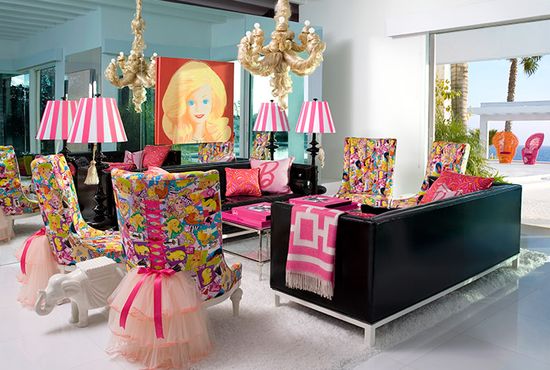 Jonathan Adler believes that the primary goal in decorating a home is to create a space where one feels happy. Not surprisingly he has a profound horror of minimalism! A fan of knick knacks and especially those that are as useless as they're amusing (of which he makes liberal use!), he's stated that tassels are the earrings of one's house.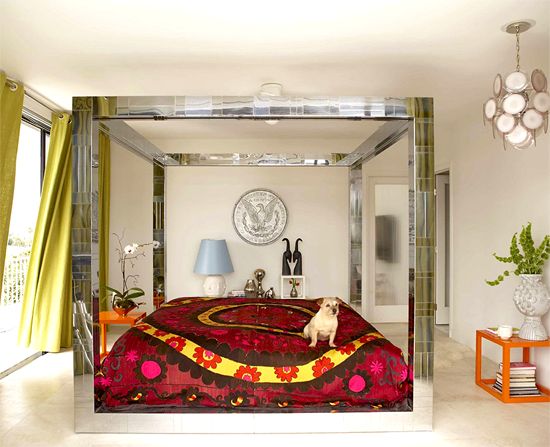 One sees quickly that in his decorating style Jonathan Adler has said to hell with neutral colors; boredom and monotony are enemy number 1, and the fountain of youth is very close by.....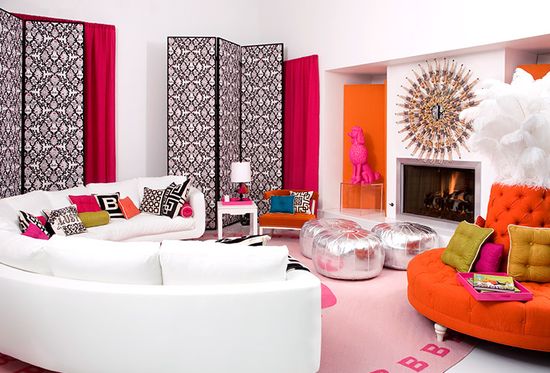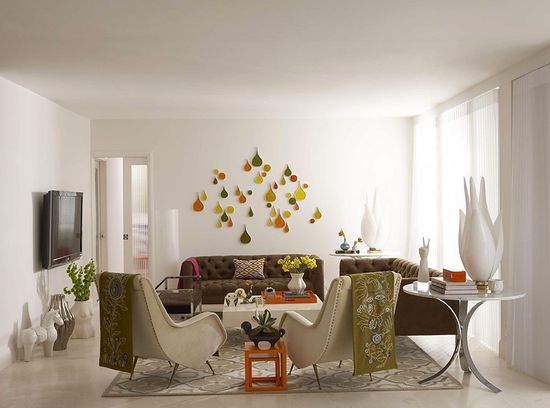 In a much more sober vein, for his furniture lines Adler has created pieces both for the home and the office, examples of which you can see below.