Indian Contemporary Painters
Artists in India came to modernism, in fact decades later than their neighbors in Europe and the United States. It took time before Indian artists were able to integrate western influences (a sore reminder of colonialism) with their extremely rich and diversified cultural history. Today the art scene in India is flourishing and has become one of the most interesting in the world. The number of young artists who deserve attention is huge and the selection we made here doesn't pretend to represent the world of Indian contemporary art.
Dilip Chobisa
Dilip Chobisa is an Indian artist born in 1978 who studied sculpture at the M.S University. He lives and works in Baroda, India. His works were exhibited in Mumbai, New Dehli, London and Paris.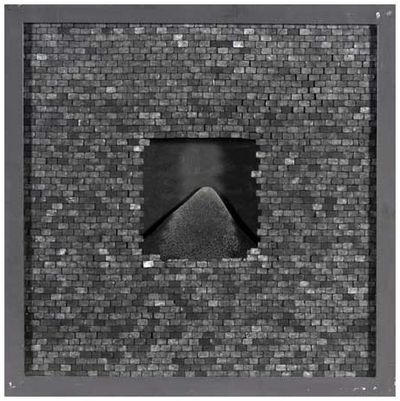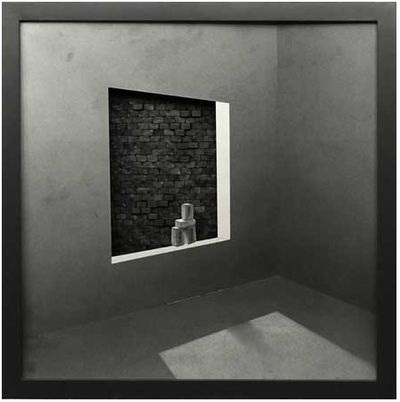 Jeram Patel
Jeram Patel was born in Sojitra in the Kaira district of Gujarat. He studied drawing and painting at Sir JJ School of Art, Mumbai between 1950 and 1955, after which he studied typography and publicity design at Central School of Arts and Craft, London.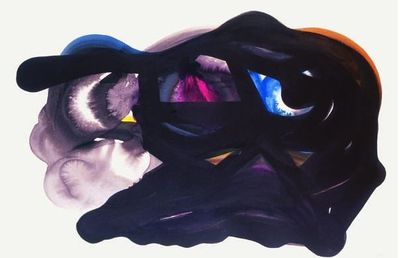 Ashutosh Apte
"I don't paint, I just write in colour"
Ashutosh Apte graduated from the Sir JJ School of Art, Mumbai. He has exhibited widely in India, working in a range of disciplines including installation and performance. He's also published articles in several art periodicals.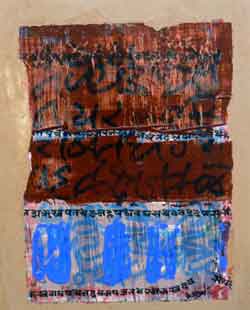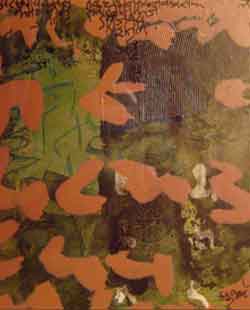 Akkitham Narayanan
Akkitham Narayanan was born in 1939. He lives and works in Paris. For the last 30 years he has been painting abstract works, creating his own visual language and introducing bold symbolic elements in his painting. His work has sometimes been qualified as 'Geometrical Abstraction' or 'Neo-Tantric Painting.' As is the case for many contemporary Indian painters he tries to merge aesthetic and spiritual values.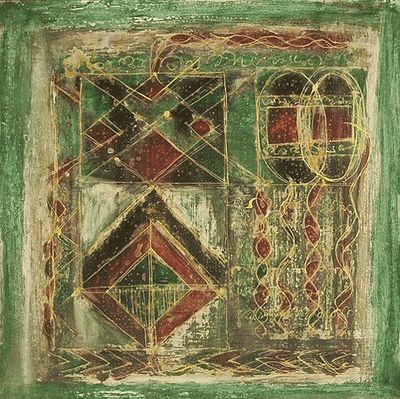 Pooja Iranna is a conteporary Indian artist born in 1969. She uses different media to create structures and texture. Born toi a family of artists (her two parents, her husband and her brothers are all artists) she began her career by studying architecture in New Dehli.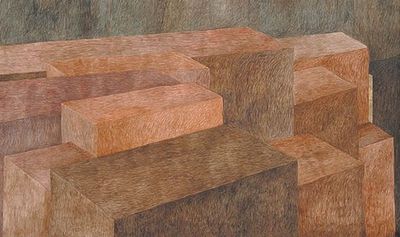 "These spatial imaginations can not be dissociated from the material corpus of the city. The artist takes pleasure in multiplying architectural perspectives in order to mislead the spectator. This architecture may cause anxiety due to its potentially limitless character, yet it is the limitlessness of the constructed that also frees it, and us, from the shackles of confinement and thus urban imprisonment. The ever-expanding boundaries of the built space become our new frontiers, our anxious landscapes." (Catalogue Essay by Deeksha Nath.)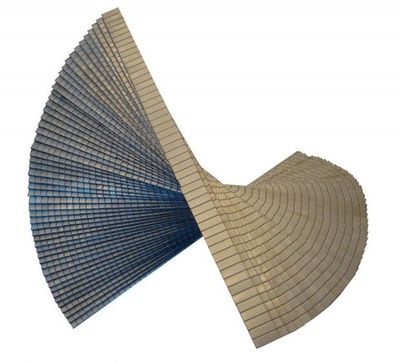 "My work is all about architectural spaces which might be devoid of humans but nevertheless speak about human endeavor and their existence." Pooja Iranna