A New California Style
Molly Luetkemeyer is a young interior decorator living in LA and a former graduate of UCLA. She has numerous celebrities such as Julie Bowen, Sam Trammell, and Lauren Graham, among her clientele living in southern California. Molly was able to develop her own personal style by combining an audacious color palette with open spaces such that one has the feeling of living in eternal youth.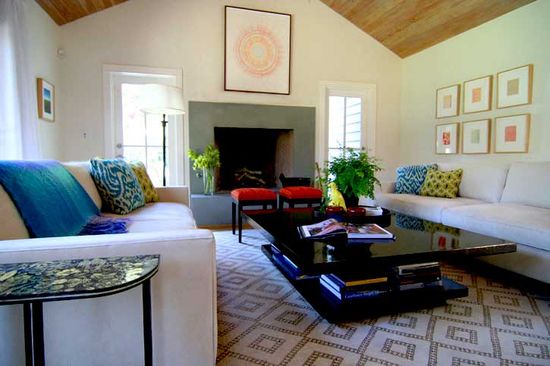 It all seems so simple, so artless, however her rooms are masterfully orchestrated: the light, the bright dashes of color, the comfortable chairs, each well chosen detail perfectly enmeshed in the whole of the room.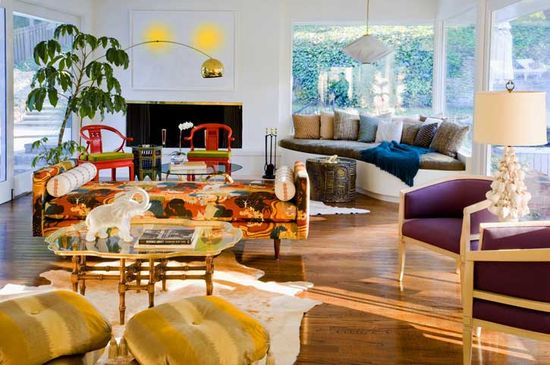 Molly insists upon her love of bright color and the use of white as a peaceful background which can serve as a canvas for these bolder hues - all of which can be seen in the light filled living room above.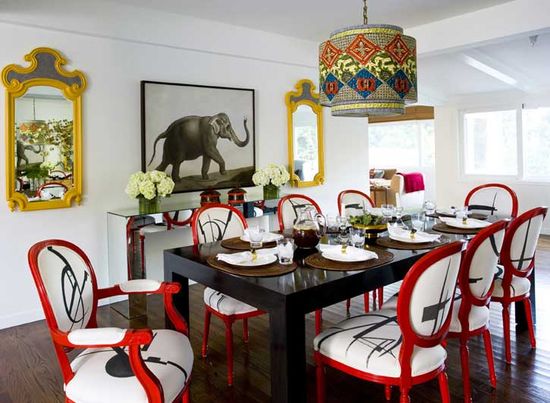 This dining room, in a San Fernando Valley home, was published in numerous home decor magazines. True to Molly's style, it's both simple and spectacular.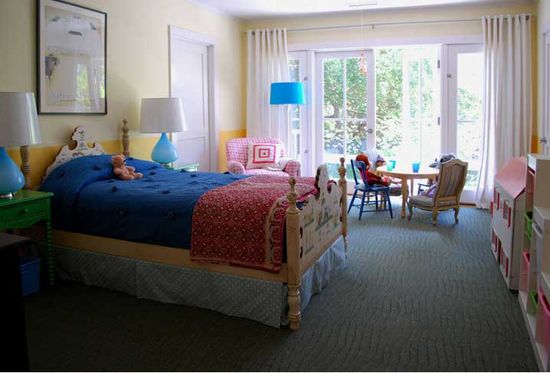 And where better to create a feeling of youth than a child's bedroom....