An Antiques Fair in Provence
Isle sur la Sorgue (translation: Island on the Sorgue River) is one of the most visited places in Provence. The town dates from medieval times and was built all along the islands of five branches of the Sorgue River. It had been fortified by the Popes of nearby Avigon in the 14th century. Water and antiques abound! 
For this reason Isle sur la Sorgue is sometimes called the Venice of Provence, and has one of the the largest flea markets in France. Many of the antique dealers in this small, picturesque Provencal town keep their stands all year round.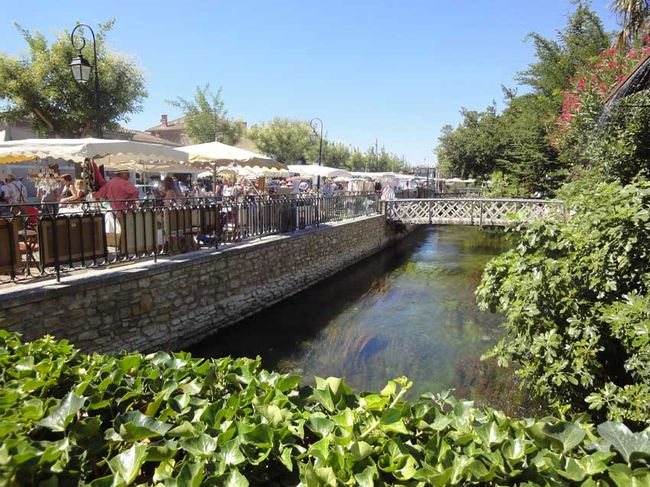 Over 400 antique dealers exhibit here on a permanent basis. Their numbers swell to around 1,000 during the annual antiques fairs at Easter and on the 15th of August.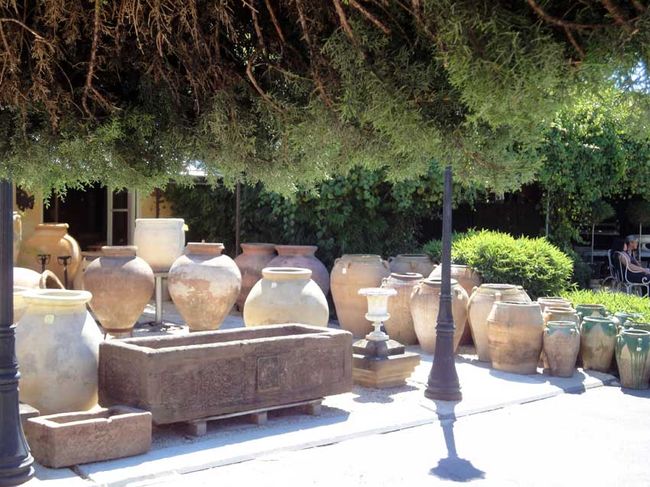 Among the antiques dealers one can also find typical wares of the region, for example the large pottery urns pictured above that were used to hold olive oil. These vessels have their antecedents in ancient Greek and Roman tradition, which is not surprising given the fact that the nearby Port of Marseille was founded in 600BC by Greek sailors.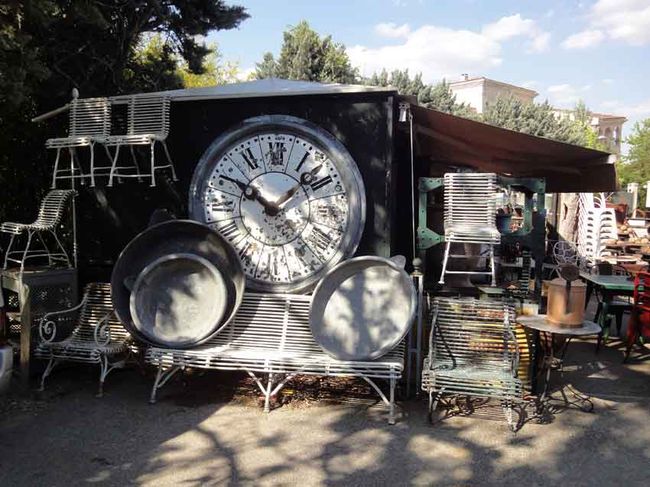 A potpourri of fun and zany decorating ideas!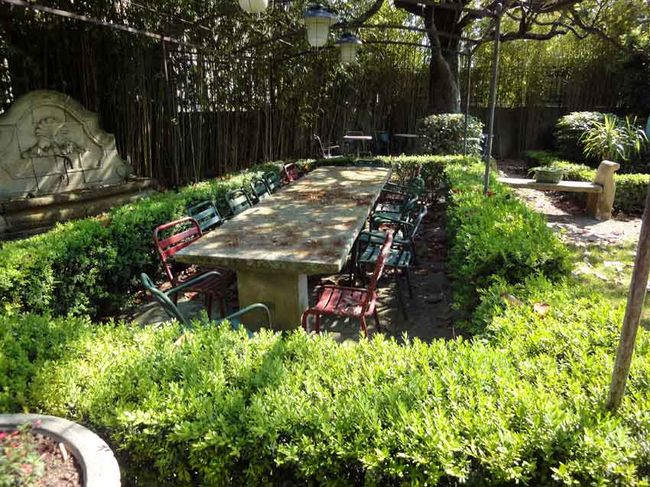 What is not immediately apparent from the crowed streets of the market, is that behind just about every house and store there is a tranquil garden out back where one can sip a cool drink in the shade of a Provencal plane tree.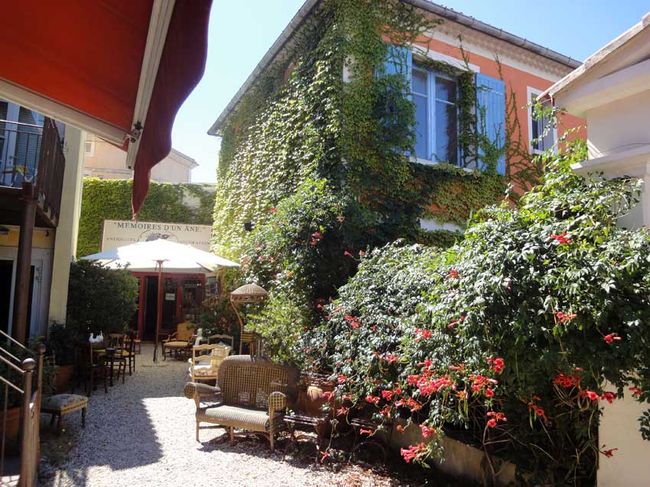 Between the meandering Sorgue River, nature's cornucopiae, and the plethora of antique dealers found here one is hard pressed to find a more charming spot! And as a result, the surrounding region has become a nesting ground for celebrities from all corners of the globe. So don't expect any bargains in the marketplace!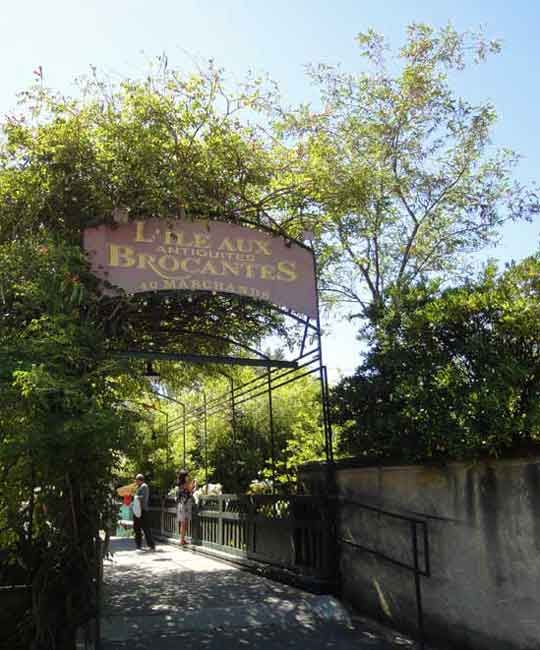 Although Ile sur la Sorgue is primarily known for its antiques fair, it also happens to be located in one of the regions of France best known for the quality of its fruits and vegetables. So if by chance you happen to visit the town, make sure to pay a visit to their open air market, whose luxuries are relatively affordable and delicious!.