Lavanderia Vecchia is hidden in the "hinterhaus" of a building in Berlin's Flughafenstrasse – a location where one would never imagine stumbling upon such a charming and unique dining spot. The decor, thought through with taste and heart, creates the kind of intimate atmosphere where one feels special yet at ease. However, what really makes Lavanderia Vecchia outstanding is the fare and the service of the Hoffmanns, the restaurant's atypical owners, who go the extra yard to share an authentic and sincere moment with their guests. I sat down with Mr. Hoffmann to talk about his vision.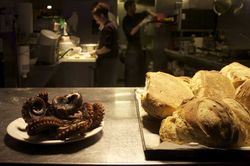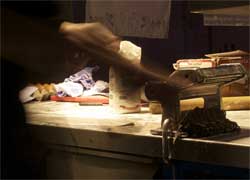 NDT: Why did you decide to open your restaurant in Neukölln?
LV: We both are real "Neuköllners" – my wife was born in this neighborhood and I have been living here for over ten years. For us, it is home and it was natural to open a restaurant near to where we live.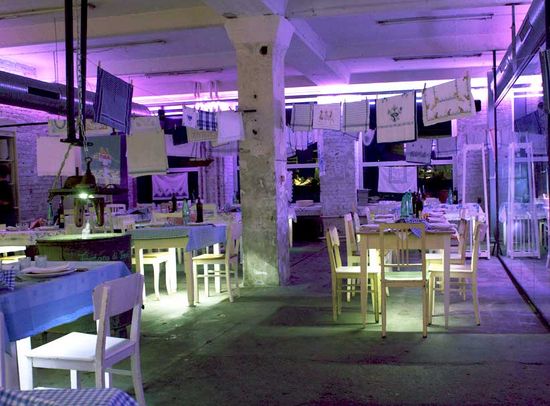 NDT: What is your connection to Italy?
LV: I worked for many years in Italy and we owned a little house in a village near the Sabina region, north east of Rome. It is a famous area; according to legend, ancient Romans abducted Sabine women in order to populate their newly built city. The restaurant's oil and wines are directly imported from our producer friends there.
NDT: Lavanderia Vecchia opened just last April. Not even a year later, one has to book a minimum of three weeks in advance to reserve a table on weekends. What do you think is the key to the success of your restaurant and what kind of public comes here?
LV: I don't think the success is due to the location only. We have a very mixed group of guests, ranging from students from the neighborhood who bring their parents, to artists, to tourists. We're able to receive about forty guests per night.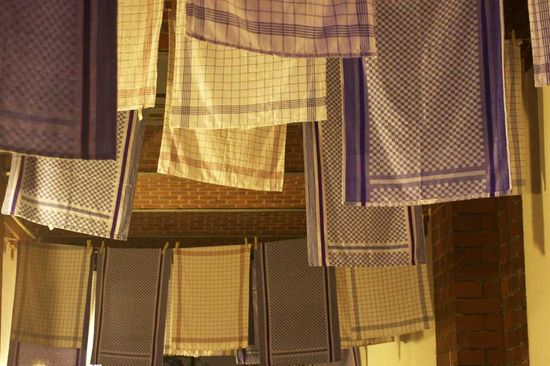 LV: A typical evening is the following: there is one single menu for everybody and it's served at the same time. Therefore it is important that the guests arrive on time. The menu consists of ten antipasti, a primo plato, a secundo plato and a dessert. Then the guests are invited to the bar where we serve coffees and digestives. The evening lasts generally from 7:45pm to 11pm. We change the menu each week.
LV: We are also open for lunch and serve soups, salads and pasta. People coming at this time are mostly those who work around here. We are not purists; the idea is of Italian inspiration and I like to keep a local atmosphere.
NDT: How did you discover this factory-like location? Where does the decor's "laundry"theme come from?
LV: We own this place and had been renting it out for many years to a professional laundry service that specialized in cleaning restaurant linens. When they moved out to expand, my wife said to me that she wanted to take over the place and start a restaurant. At that time, I was unemployed and she was working as a caretaker. I thought it was an exciting project and so we started planning. The decoration idea is also from my wife. She recycled the concept of a laundry and most of what you see here comes from local flea markets.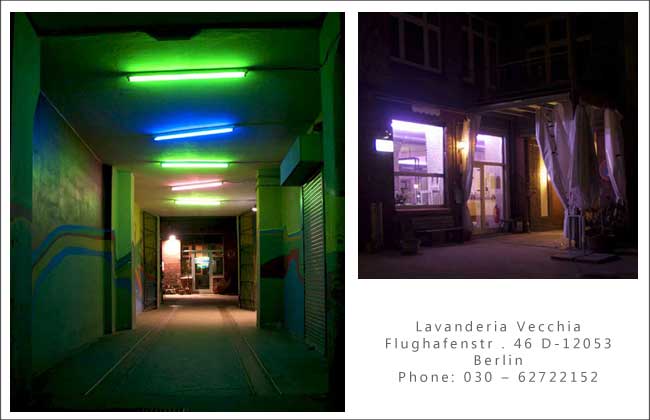 NDT: I was seduced by this new interpretation of Italy and could not refuse the 9th antipasto, even while wondering how to possibly take it all in.
An article by Maud Piquion