Francis Bacon: a Centenary Retrospective
Is Francis Bacon (as Caravaggio) admired because he was supposed to be a bad boy and not because he was a good painter? Francis Bacon's paintings arrive in New York at a moment when wrongheaded traditions are the only ones that are widely esteemed ......Read the article of Jed Perl, "slaughterhouse"--Francis Bacon At The Met, The New Republic.
Bacon's portraits were almost without exception of people with whom he was familiar. He preferred to paint his subjects from photographs.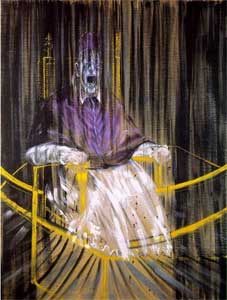 Study of Velazquez's Innocent X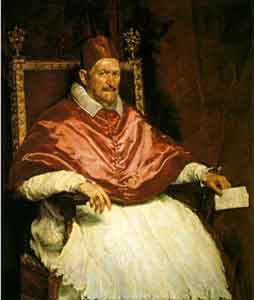 The original Velasquez portrait of Innocent X (1650)